By lesopack |
17
August 2023 |
0
Bemerkungen
A sustainable solution: PCR Plastic Bottles
As awareness grows about the environmental impact of plastic production and disposal, more individuals and companies are looking for ways to minimize their carbon footprint. One solution that has gained popularity in recent years is the use of post-consumer recycled (PCR) plastic. In this blog post, we will discuss
PCR plastic bottles
, their benefits, and why you should consider them for your next packaging project.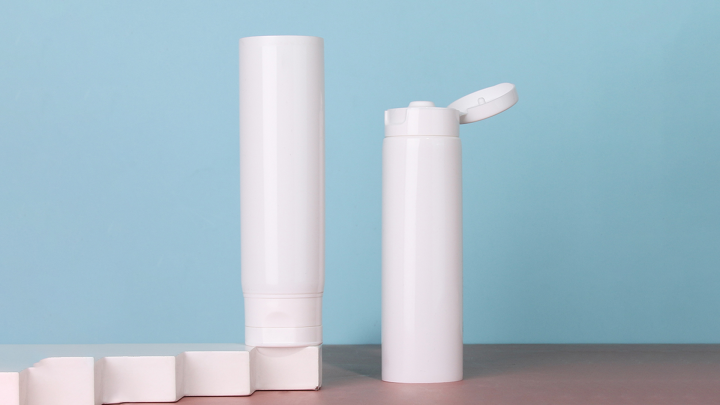 PCR plastic bottles are made from recycled plastic waste, often collected from household recycling programs. Unlike virgin plastic, which is made from petroleum and natural gas, PCR plastic significantly reduces the carbon emissions associated with the creation of raw materials. Using PCR plastic also keeps plastic waste out of landfills and oceans, making it an eco-friendly option.
But what about the quality of the finished product? Some may think that using recycled material would result in a lower quality product, but that's not the case with PCR plastic bottles. These bottles undergo a rigorous recycling process that ensures they meet industry standards for strength, clarity, and durability.
Another advantage of using PCR plastic bottles is that they are customizable. Just like virgin plastic bottles, PCR plastic bottles can be produced in a variety of shapes, sizes, and colors to fit your specific product needs. Additionally, they can be recycled again and again, helping to create a closed loop solution and reducing waste even further.
PCR plastic bottles are also cost-effective. Due to the relatively low demand for recycled plastic, the cost is usually lower than that of virgin plastic. This makes PCR plastic bottles a budget-friendly option for businesses, while also reducing their environmental impact.
As consumers become more environmentally conscious, businesses are recognizing the need to prioritize sustainability. Using PCR plastic bottles is a simple but effective way to reduce your carbon footprint while still delivering quality products to your customers. At [Company Name], we are committed to providing eco-friendly packaging solutions for businesses of all sizes. Contact us today to learn more about our PCR plastic bottles and other sustainable packaging options. Tel: 86--18957925971.
Hinterlasse eine Antwort
Ihre E-Mail-Adresse wird nicht veröffentlicht. Erforderliche Felder sind markiert. *